About the course
Would you like to reduce your plastic waste footprint, & save both money & resources?
Welcome, you've come to the right place!

In 2015 I was in your position. I was mindful of my waste but when I was confronted with the alarming reality of plastic pollution I knew I had to do more & so began my year of Plastic-free living. Over the last 7 years, I have been mindfully living an Imperfect low waste lifestyle & I'm excited to share that knowledge with you!
Nearly 300 million tons of plastic waste is produced & growing at a rate of 9% annually, with the US being the world's top generator of plastic. If that wasn't bad enough we consume around 70,000 of microplastics each per year! Yikes, time to change our behaviours right?!

Whether you want a healthier home, better personal health, care about the health of our planet, or all of the above, you will find it is easier than you think to reduce your waste.

This introductory course has a 33-page ebook + a bundle of fridge printables including my top ten tips to reduce household waste, & the 7 types of plastic chart so you can identify those plastic numbers & what they mean. On completion, you will be well on your way to saying goodbye to single-use plastic forever!
Complete the course at your own pace, with the resources & energy you have without pressure, to make it work for you. Access & download the content as you need. Ask questions, share your experiences & feel supported every step of the way.
I began my Wanderlightly journey like you, with a seed of intention to create positive change, & I'm thrilled to share with you the lessons I have learnt along the way.  With 7 years & over 100 workshops created & shared, I have mindfully collated this program to help you have the biggest impact you can!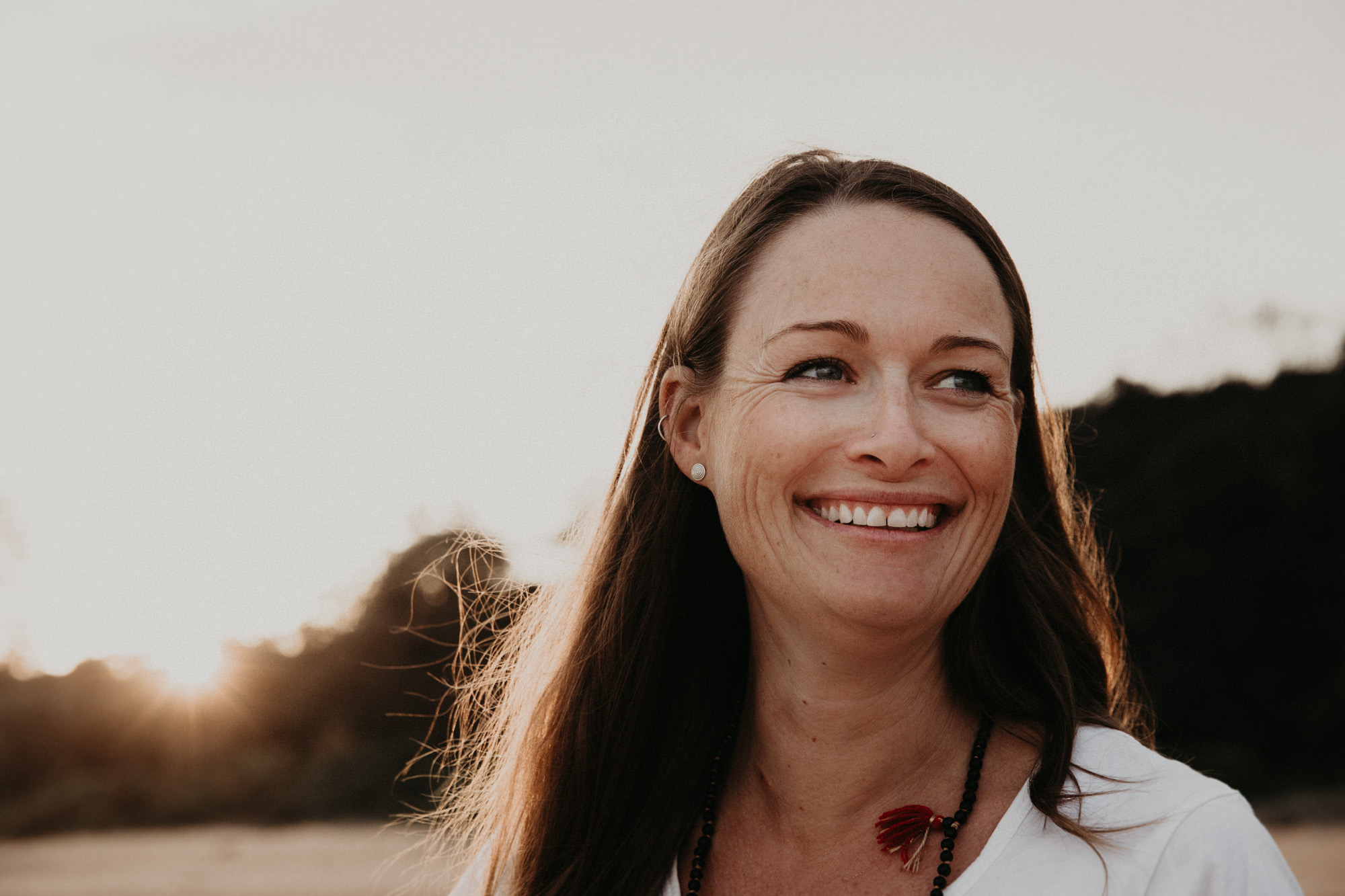 Kia ora, I'm Sarah, the woman behind Wanderlightly & a Kiwi living on the gorgeous Northern Beaches of Sydney. I'm a passionate Earth custodian, holistic skincare creator, & Imperfect low waste living educator looking to make a difference to our collective mother.
In 2014 I went to Tonga to swim with the majestic & sentient Humpback Whale & witnessed first-hand the devastating effects of Plastic Pollution. This had such a deep impact on me & I was inspired to start my own journey to reduce my plastic use & go Plastic-free for a year. Fast forward to the present day & Wanderlightly has become a space for people to connect & learn practical ways to reduce waste, however imperfectly, using products that nourish both skin & earth.

It is my deep honour to work with you & collaboratively connect us back to the earth & community & wander a wee bit lighter on this land.




Course value


Lifetime access
The perfect introduction to plastic pollution without the overwhelm
33-page eBook,

gorgeously designed

A bundle of Fridge printables

including - Top ten tips to reduce waste<storage produce guide, 7 types of plastic & the Big 4 to swap.

Ask questions & be supported in your journey




+ Bonus extras
VIP discounts to my store!



Over
$95 worth of course materials
for the sweet price of
$15.95
when you enrol today!
This course is perfect for you if you are....
A Beginner - New to this journey& are feeling a little overwhelmed at all the info out there.

On your way - Perfect to complement your existing knowledge & inspire you to take your journey that little bit further!

The small changes you make today will have a huge impact on our future, both for you personally & for the health of our planet. So hit the enrol now button & let's get started creating change! I look forward to sharing your journey with you! 

Frequently asked questions
When does the course start? As soon as you enrol you can get started reducing your waste!


How long do I have to access the course? A lifetime! Yes that's right, access the content online as many times as you like or download the ebooks & printables to keep forever!
I'm having technical issues. Pop me a message & I will get back to you as soon as possible with help!
Can I share this course? While we LOVE you to share the information you have learnt with this course, as a small business we ask that you encourage others to purchase it if you wish to share the written material. This is not permitted for commercial use & Australian Copywrite laws apply.




Available in days

days after you enroll

Introduction
Available in days

days after you enroll

Plastic - Whats the Harm eBook
Available in days

days after you enroll

Printables
Check your inbox to confirm your subscription
Featured Courses
Take a peek at the other courses in the Imperfect Low Waste Living series